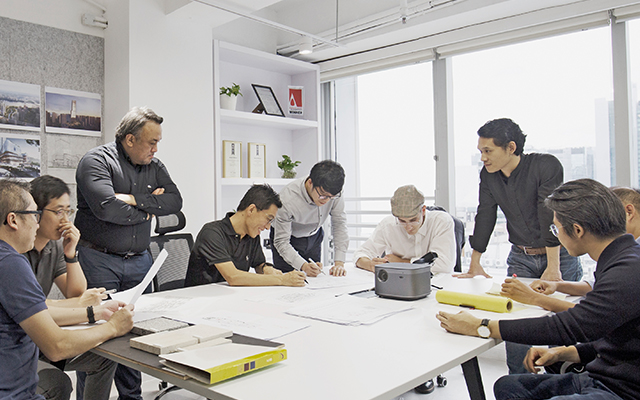 L&P Architects is an international architectural design practice, headquartered in Hong Kong and with office in Shenzhen. Our professional teams have extensive experience in architecture, interiors, landscape, urban design and masterplanning. Hence, we are specialized in urban mixed-use and retails design & planning projects.
L&P Architects gathers design experts from worldwide. Driven by our global knowledge and expertise; we deliver world class design solutions for our clients. The globalized design views and mixed-culture working environment here enable us to generating innovative designs & ideas that out of the box.
We dedicated to maximize visible and invisible values of our projects which expertly respond to client and environment needs. L&P Architects fuse together with art, innovation, local knowledge and technology to design and planning for a better future.
Our sustainable and creative design solutions integrate with latest technology, providing clients, users and the public with better and more human environments that create greater economic, social and environmental value.